Poison Oak is common in Southern California and grows along many of the trails we ride and hike. You want to avoid contact with this plant. The first step is to know what it looks like!
Here are three photos of poison oak. In the spring and summer, if it's green, has leaves in groups of three, and is shiny; don't touch it! However, the leaves change color to bright red in the late summer and fall. And, the leaves aren't always shiny, a few plants have clusters of five leaves, and in the wintertime after the leaves have fallen off, even the bare branches can give you a severe rash.
If you're uncertain about a plant, the safest thing is to NOT TOUCH IT.
The rash is caused by an immume response to an oil secreted by the plant. The oil is very persistant and can hang around for years! Even if the plant didn't touch your skin, did it touch your clothes, or your bike, especially the handlebars? If so, you can get the rash from oil spread from these other objects.
The US Food and Drug Administration (FDA) recommends rubbing alcohol to remove the oil that causes the rash.
A popular commercial product to remove the oil is tecnu.
Here are some links to sites that can tell you a lot more about poison oak: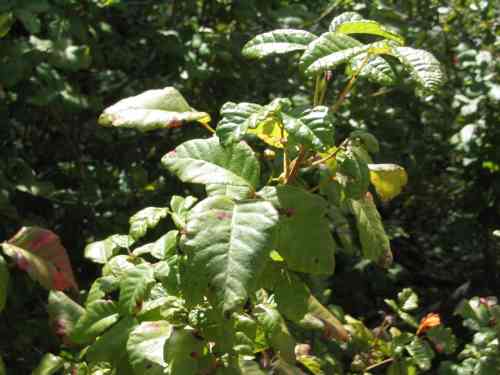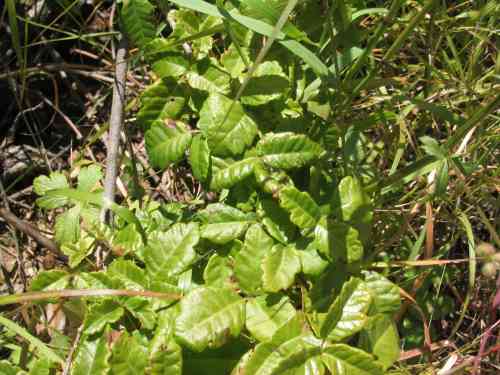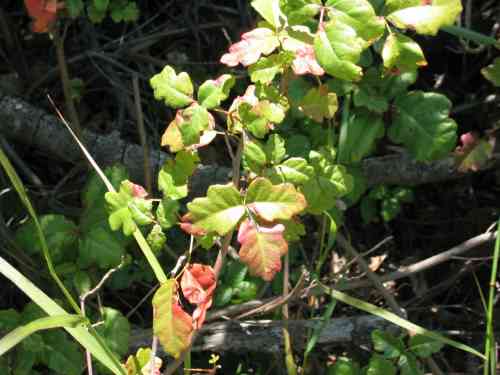 This page was last updated June 9, 2007